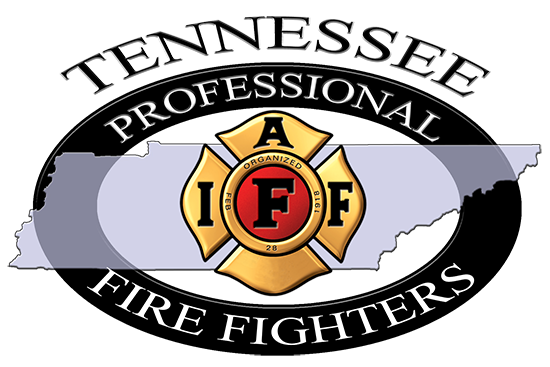 TPFFA ANNOUNCES OFFICER ELECTION RESULTS
After 16 years of service as President of the Tennessee Professional Fire Fighters Association (TPFFA), Brother Eddie Mitchell has retired from his role as President. Following his announced retirement, elections were held at the TPFFA's Biennial Convention held this week in Chattanooga. Matthew Tomek of Memphis Fire Fighters Local 1784 was elected President of the TPFFA resulting in a changing of the guard for the first time in 16 years.
"We thank Brother Mitchell for his service as President of the TPFFA for the last 16 years and wish him the best in retirement," says Tomek, "and we look forward to continuing to build on the past while also looking towards the future."
Tomek cites three priorities in the next two years during his term in office:
1. Continuing to work towards passage of laws that help our members
2. Increase communications amongst IAFF members across the state of Tennessee
3. Increase outreach to locals and recruit more locals to join the TPFFA
"Our lobbyist on Capitol Hill in Nashville, Lindsay Spain, has done great work in her three years with the TPFFA, and we look forward to working with her to pass legislation that helps our members across the state and keeping bad legislation from creeping up as well," says Tomek.
TPFFA Secretary/Treasurer Barry Byers of Nashville Fire Fighters Association, IAFF Local 140, was re-elected by acclimation. Byers is starting his second term as Secretary/Treasurer of the TPFFA, having been elected in 2019 upon the retirement of longtime TPFFA Secretary/Treasurer Dennis Carroll of Cleveland Fire Fighters Local 3748.
"I thank the delegates attending the TPFFA Convention for re-electing me to serve as our Secretary/Treasurer and entrusting me with the financial responsibilities of this great organization," says Byers.
Tomek and Byers look forward to working to advance the best interest of IAFF members across the state of Tennessee.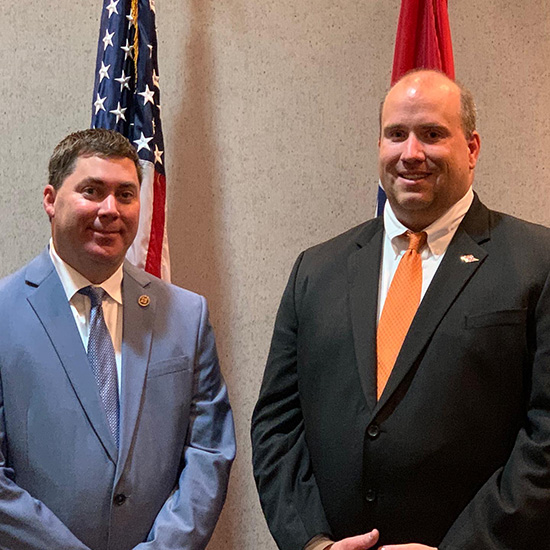 TPFFA Sec./Treas. Barry Byers (L) and TPFFA President Matthew Tomek (R)
More Information:
TPFFA Announces New Officers